At Gibson Construction we're known as 'the builders for farmers'. This is because we're leaders and innovators in rural building solutions throughout New Zealand. By combining our specialist skill-sets, farming knowledge and extensive industry experience, we deliver superior results every time.
Gibson Construction buildings are constructed to meet the high production demands of modern farming.  We provide solutions designed for optimum performance, that take into consideration your farming practices and the needs of your herd.
Our respect and passion for farming, combined with many years of experience, enables us to understand the investment required and the impact a well-designed, efficient and low maintenance building will have on the return of your investment.
Our team provide a complete service package from design concepts through to completed builds.  Browse our services below and talk to us about a custom built solution.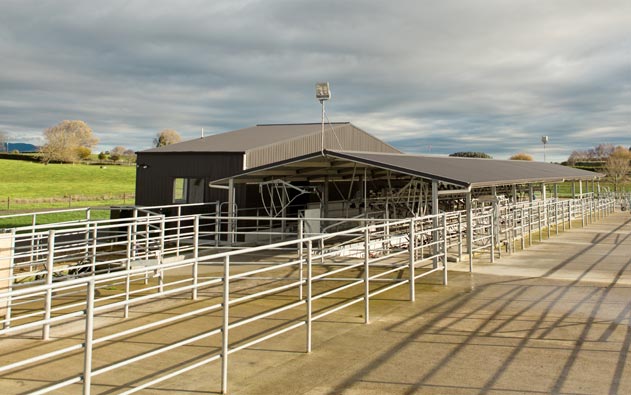 Gibson Construction began in 1998. Pat Gibson, the founding director, was quick to recognize an opportunity in the construction of modern cowsheds, milking systems and their related infrastructure.
After rapidly gaining significant market share in the under-served rural market, we have continued to strengthen our position and are now recognized as a dominant player in the cowshed building arena because of our reputation for quality workmanship and state-of-the-art building and system designs.
Today we are proud to be a sought-after name in the greater Waikato region, and throughout the country. Having met the construction needs of our rural clients for over 20 years, we know what works and what doesn't. Give us a call. 
Contact us to discuss your project
Our highly qualified, skilled and resourceful team have a wealth of knowledge and experience within these industries.  We are committed to providing you with the highest quality building experience that will exceed your expectations whilst meeting your requirements and budget.